Contact us: app@ubrand.app
With mobile apps, there is no user manual, they have to be intuitive, and your customers need to be able to self-teach themselves. The user interface and customer experience are intertwined so tightly. We are very proud of what we have; the numbers speak for themselves. We average 4.5 stars out of 5, with 10's thousands of downloads per client.
During COVID, not one of our rewards app customers turned off their app. This says a lot about its value during a time that crushed hospitality.
The Joseph Richard Group is our marquee client with 20+ locations using our Rewards App. The ROI on their app in 2022 was 1775%.
Here are the numbers for The Joseph Richard Group in their 1st year (2018). Feel free to ask for 2019, 2020, & 2021 numbers.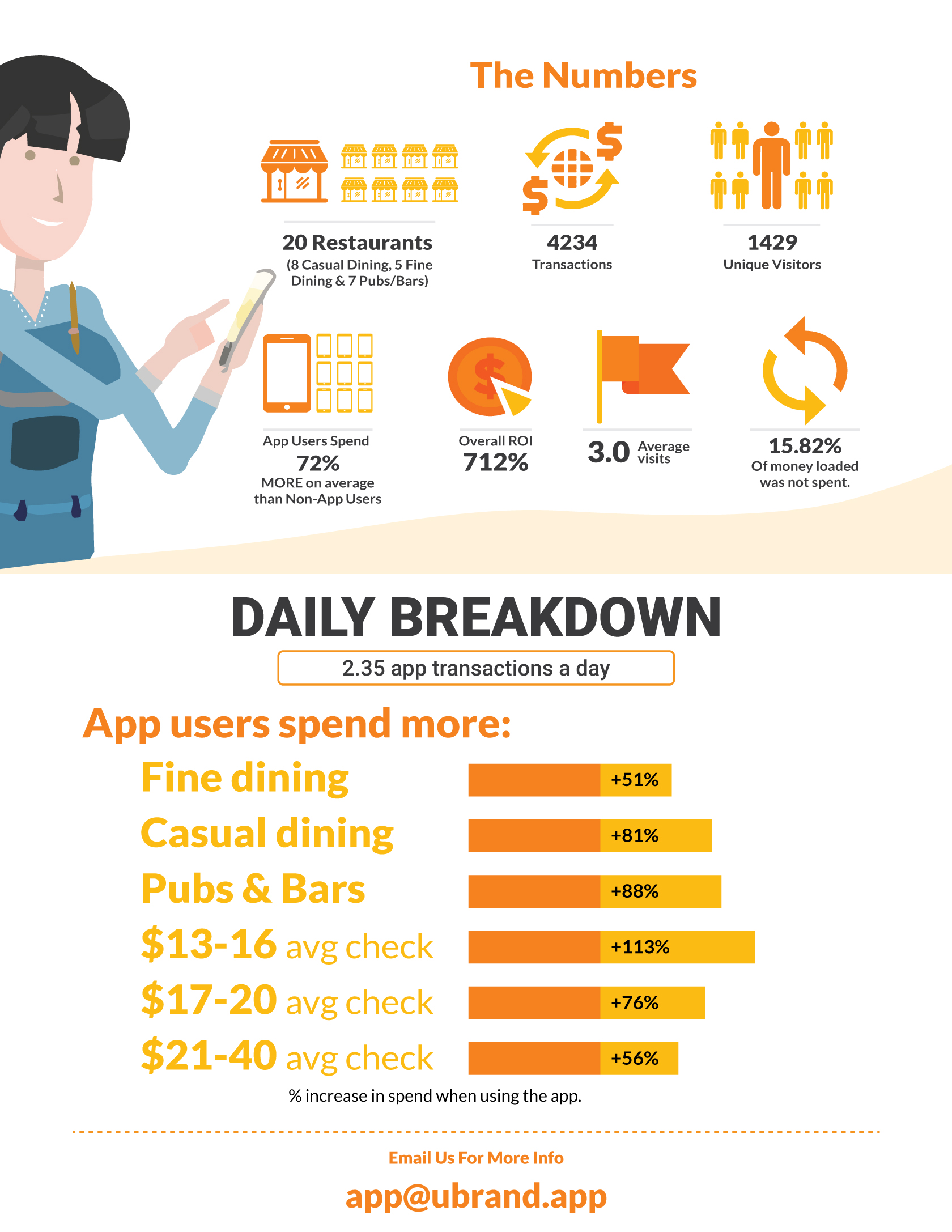 Some backend features that may be of interest. 
Monthly top-up
Cashback Programs
Groups
All our clients use these features for staff, investors & groups.
Top-up – Give individual staff a monthly spend. e.g. You get $200 on March 1, and during the month, you spend $87.50. On April 1, you will be topped back only what you paid in the month ($87.50). The $200 does not accumulate.
Cash Back – For senior management, their apps are loaded with a fixed amount, and after paying, they get 100% cashback on their app… Spend $100, get $100 back.
Groups – Set up groups (sports teams, corporate accounts, etc.), and they have various cashback programs set up but mostly 10%. e.g. You're part of a group, and you spend $100. Your app will receive a cashback of $10 once the check is paid.